4 Nigerian Footballers That Has Won Africa Football Of The Year Award
[ad_1]

Nigeria both past and present has shun out talented Footballers representing the country in every continent.Giving our huge population it's no surprise that Footballers of Nigerian origin both the ones playing for other countries outnumber every other country in African continent.
Currently Nigeria sits third in Africa and 31st in the world according to FIFA ranking.
Within the continent we have made a name for ourselves both in national team victories and individual awards.
Here are the list of Nigerians to win African Footballer of the year award.
1)RASHIDI YEKIINI 1993.
Rashidi yekini was the first Nigerian to be Crowned the African Footballer of the year award in 1993.
1992/93 rashidi was an explosive striker scoring 34 goals for Victoria de setubal helping the club to secure promotion to the elite division.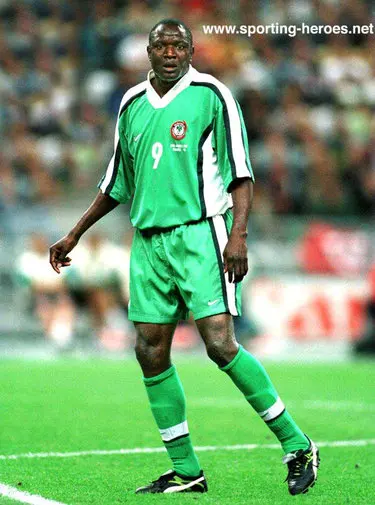 football career.
1981-1982-UNTL kaduna,1982-1984-shooting stars
1984-1987-Abiola babes,1987-1990-Africa sports.
1990-1994-victorial setubal,1994-1995-olympiacos
1995-1996-sporting Gijon,1997-1998-victoria setubal/Zurich
1998-1999-bizerte/Al Shaban,1999-2002-African sports
2002-2003-Julius Berger,2005-Gateaway.
2)EMMANUEL AMUNIKE 1994:
Emmanuel succeeded yekini as the African Footballer of the year following his incredible perrformance for El zamalek of Egypt and sporting cp of Portugal and Nigeria's victory in the African cup of nations held in Tunisia.
In 1995 he emerged second following his presecessor rashidi yekini who did thesame after winning the award a year ago.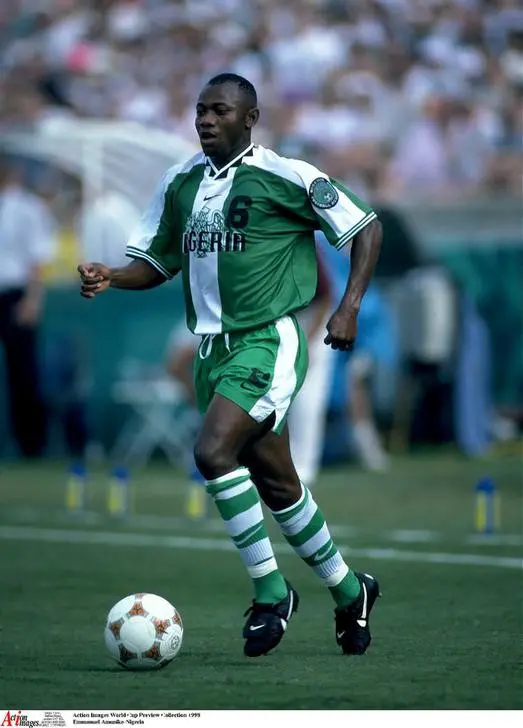 football career,
1991-1994-el zamalek,1994-1996-sporting c.p
1996-2000-barcelona,2000-2002-Albacete.
3)kanu nwankwo, 1996 and 1999:
Papilo till this day is still the regarded as the goldenboy of football in Nigeria, having won the UEFA champions league with Ajax in 1995, Atlanta Olympic in 1996 and other national trophy.
Kanu is the only Nigerian to win the award twice both in 1996 and 1999.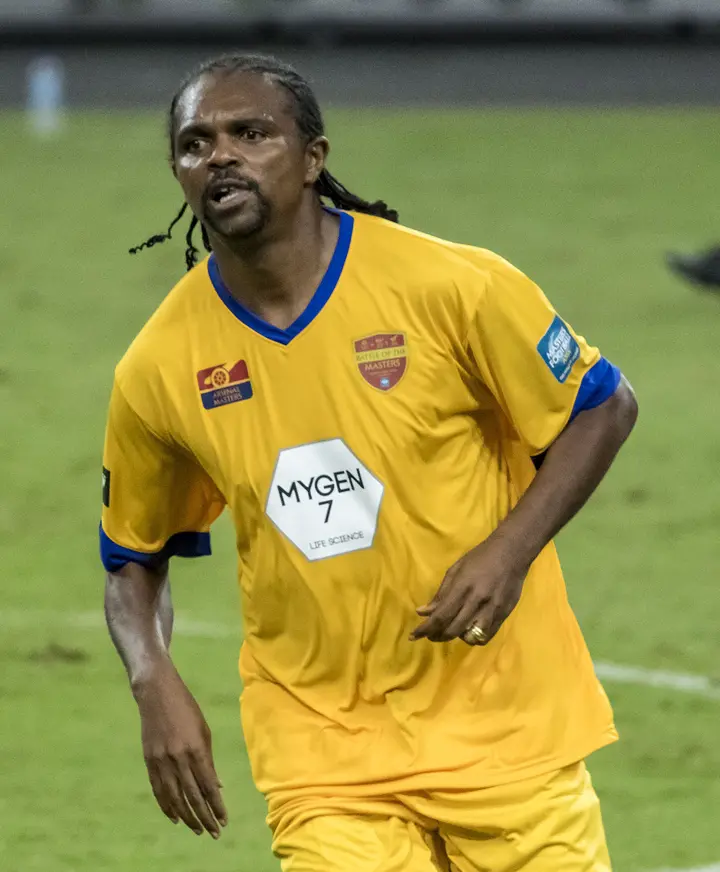 football career,
1992-1993-iwuanyanwu Nationale,1993-1996-ajax
1996-1999-inter milan,1999-2004-Arsenal
2004-2006-westbromwich Albion,2006-2012-portsmouth.
Trending video 
4)VICTOR NOSA IKPEBA,1997:
Often referred to as the prince of Monaco,ikpeba won the African Footballer of the year following his exploits for clubs notably Monaco and country.
Ikpeba scored 13 goals to help Monaco win the league one title in 1996/97season.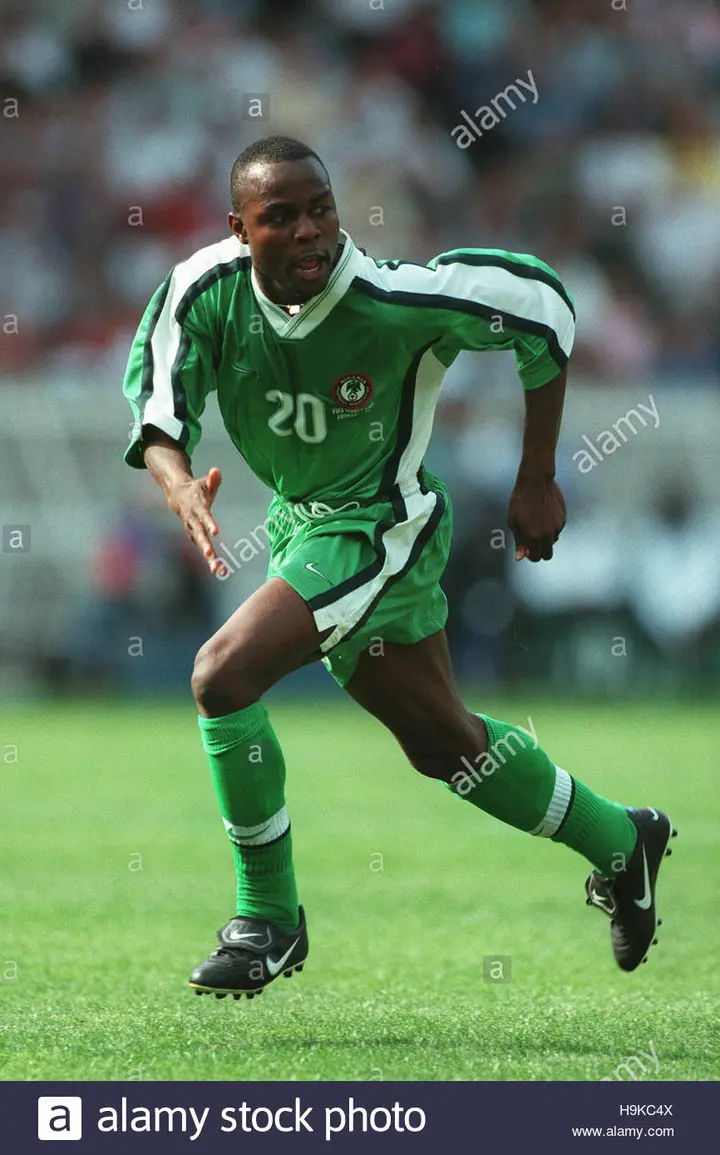 victor ikpeba football career,
1989-ACB Lagos,1989-1993-AFC liege
1993-1999- Monaco,1999-2002- borussia Dortmund
2001-2002-Real betis (loan),2002-2003-Al ittihad
2004-charleroi,2004-TAL sadd.
[ad_2]

Source link