Any Igbo That Want To Attend Nnamdi Kanu Parents' Burial Should Do This – Nigerian Police
Nigerian Police have listed condition for attending Kanu's parent burials for those who want to attend the ceremony.
More fact are coming from Nigerian Police as tweeted by Mazi Kanu. Nigerian police are not smiling as they give conditions for any body that want to attend the burial ceremony of Leader of IPOB late parent. If you real love Kanu's parent and want to attend the burial, this is what Nigerian police order you not to appear with, come or Wear on the burial.
And Nigerian police vow that failure to obey these order, that the burial of late King and Lolo, the Kanu' s parent will not hold.
See it as tweed by Mazi KANU and Punch Newspaper: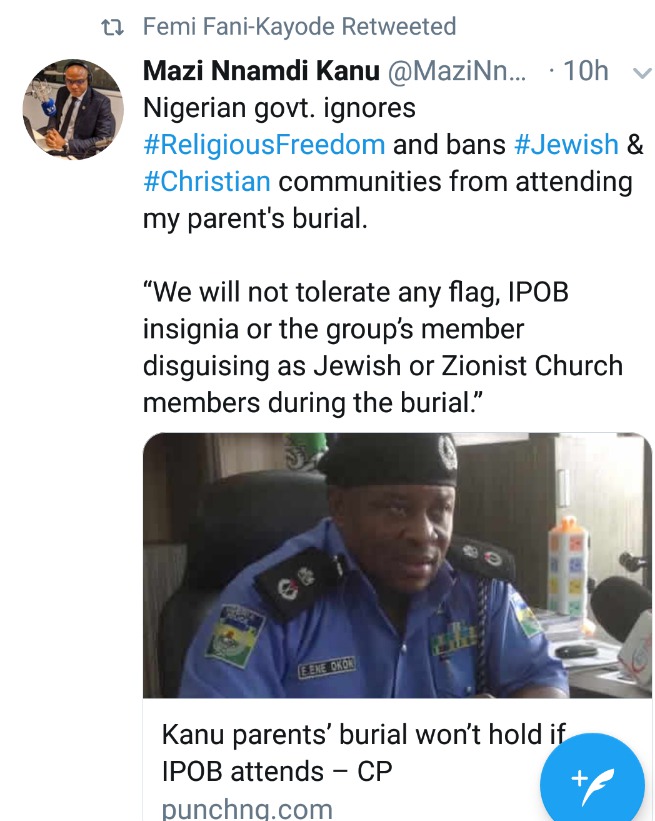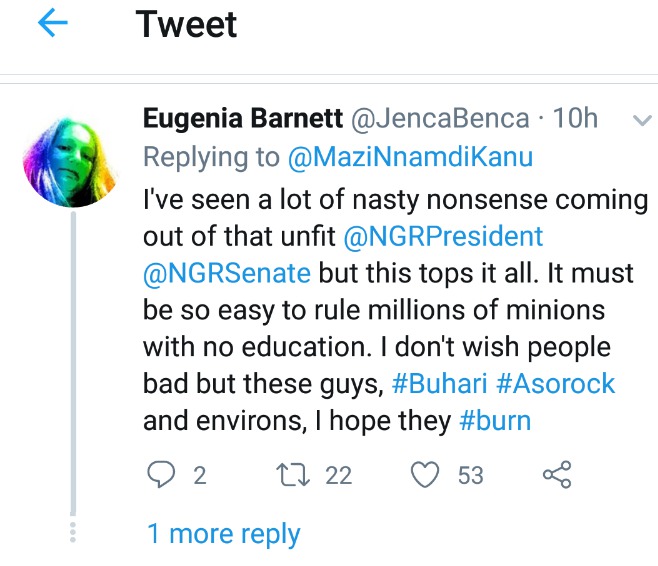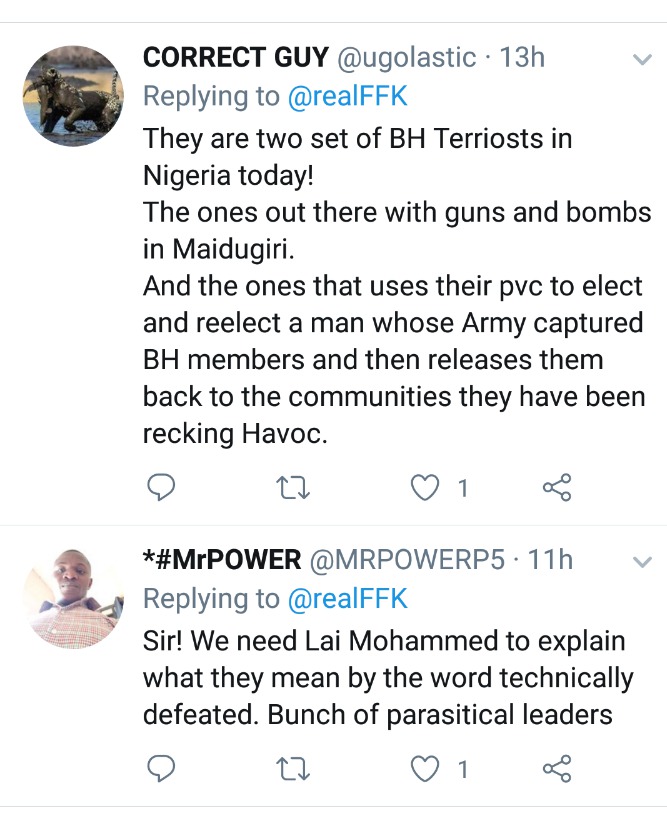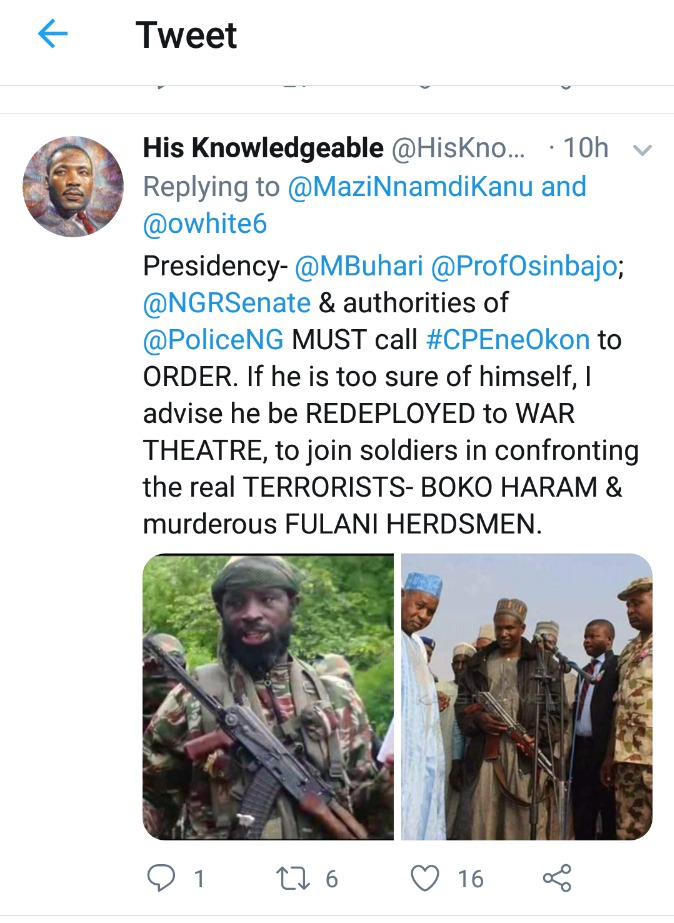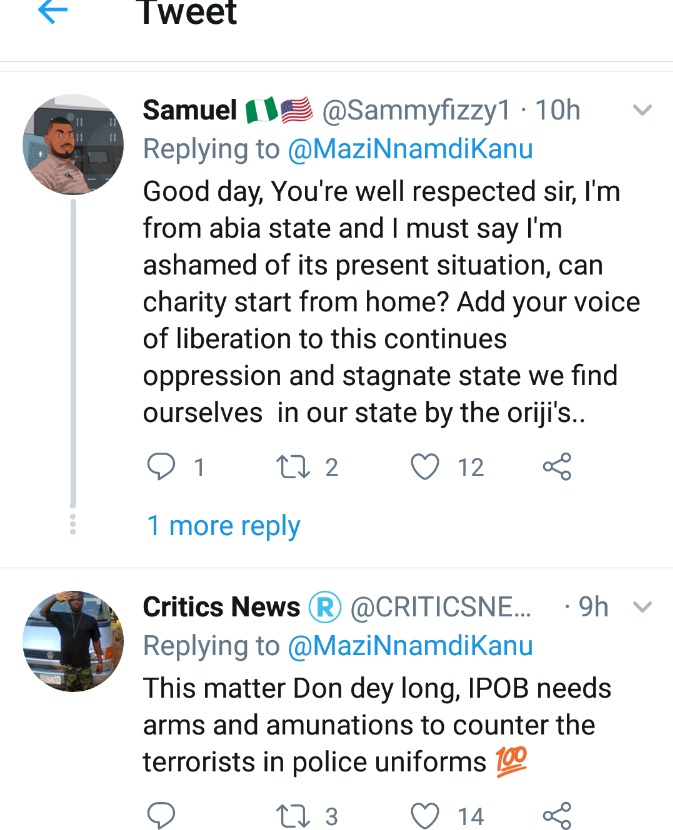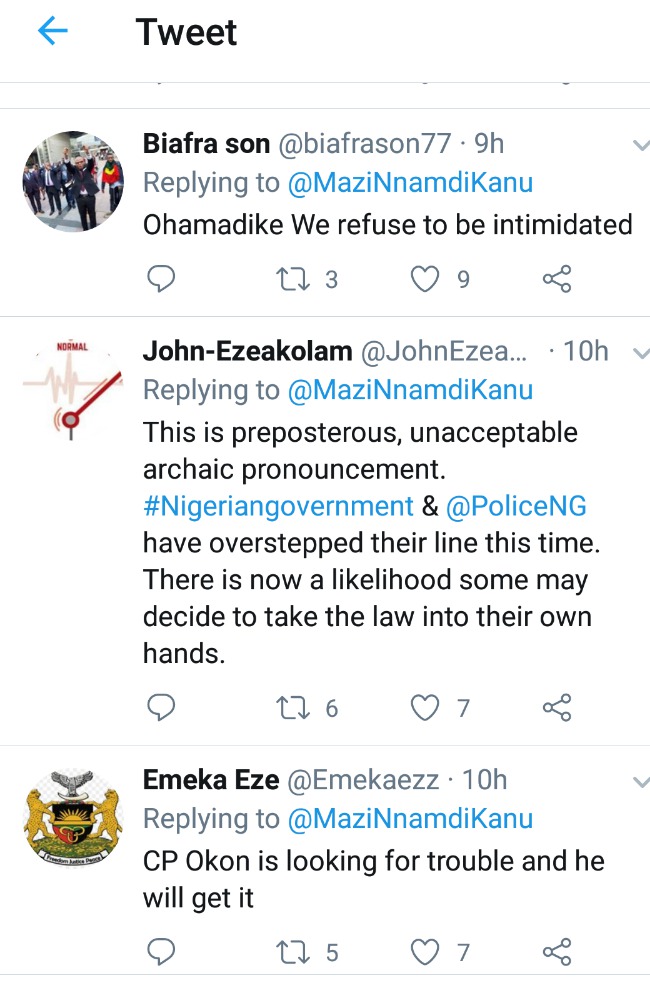 In your opinions please let us know your position in this matter, Nigerian government and police is prepared and ready for burial of Kanu's parent, is it right to Nigerian police to stop the burial failure to obey their conditions.
Do Police have right to tell anybody what to Wear while attending burial ceremony.