Biafra: Nnamdi Kanu Listed As Number 4 Most Powerful Men In Nigeria
Bola Ahmed Adekunle Tinubu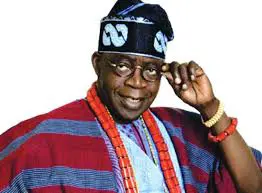 Bola Ahmed Adekunle Tinubu, is a Nigerian politician and a national leader of the All Progressives Congress. He is also popularly known as 'Jagaban' and 'Asiwaju' which both actually mean the same thing as a leader.Perhaps the most revered politician in the South Western part of Nigeria today. His prowess in the game of politics was first displayed when he was able to manage the crisis between Lagos State and the Federal Government under Obasanjo when he was governor between 1999 and 2007. Since then, he has got the state locked down as his personal parlour
The leader was born March 29th, 1958 in Lagos State and got married to Mrs. Oluremi Tinubu. Both have four children and they are Oluwaseyi Tinubu, Folashade Tinubu Ojo, Jide Tinubu and Abibat Tinubu.
However, Bola Tinubu successfully created a thriving opposition in the then Alliance for Democracy before breaking out to create his own party Action Congress of Nigeria, ACN. He runs the politics in Lagos State, Ogun State, Oyo State and Osun State. Indeed he is the godfather in those states.
It must be said that Tinubu assumed an extraordinary function in the enthronement of Muhammadu Buhari and also personally handpicked the Vice President who is his close friend.
Pastor Enoch Adeboye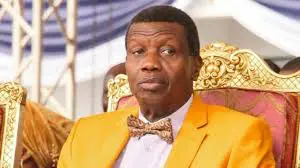 He is the General Overseer of the largest pentecostal church in Nigeria known as Redeemed Christaina Church of God. Pastor Adeboye was born on the 2nd of March, 1942 in Osun State and Got married to Mrs Foluke Adeboye. They are blessed with four children; Adeolu Adeboye, Bolu Adubi, Leke Adeboye, and Dare Adeboye.However, the soft-spoken preacher has under his influence millions of Nigerians who either attend his church or depend on his position on important matters as guides to make crucial decisions.
It is not news anymore that RCCG has over 12 millions members in just 14,000 branches across the country and statistics also review that 5millions of this population are adults. This shows that Pastor Adeboye holds over 8.4% of about 60 millions Nigerians registered voters.
Could this be the reason why politicians who are eyeing victory at the polls attend his special programme?
Nnamdi Okwu Kanu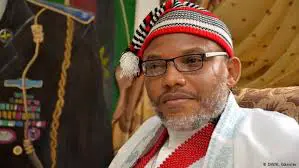 Nnamdi Okwu Kanu is Nigeria number one concern at the moment as his Indigenous People of Biafra (IPOB) and other similar groups look to secede from the union called Nigeria.However, Kanu is so powerful that he single handedly raises the issue of the igbo questions not just within Nigeria but around the world. His determination and consistency influenced the situation that was buried fifty years ago to raise again on British Parliament as the Biafra issue is being debated on the floor.
Nnamdi Okwu Kanu is a British Nigerian Biafra political activist. He is the leader of the Indigenous People of Biafra and he is the director of a UK registered radio station named Radio Biafra. He was born on the 25th September 1967 in Abia State. He got his first degree from University of Nigeria, Nsukka and also went to London Metropolitan University.
In a nutshell, Kano influence on the current agitation has spread across Europe and has made him a strong figure for the people in the South East.
His agitations and desires may be controversial or even artificial but who cares? The movement is nothing short of astounding, moving millions of people in the South East to the point of protests often at the expense of their own lives.
Aliko Dangote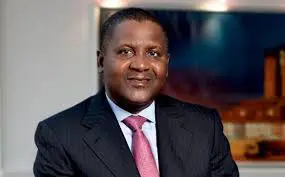 Aliko Dangote GCON is a Nigerian billionaire businessman, he is the first on the list on my list and he was born on the 10th April, 1957 in Kano State; Dangote is the founder and chairman of Dangote Group, an industrial conglomerate in Africa.However, he has an estimated net worth of US$8.3 billion, making him the 162nd wealthiest person in the world and the richest person in Africa and also the most powerful man in Nigeria.
A man that understands how the game of Nigeria politics plays and this is how he is able to keep growing in his business. Dangote is a very powerful man whose control extends well beyond the borders of Nigeria. With factories in West, East and Southern Africa, he dealt with so many people in many places and has highly-placed friends and acquaintances that empower him beyond what any Nigerian can probably boast of.
Olusegun Obasanjo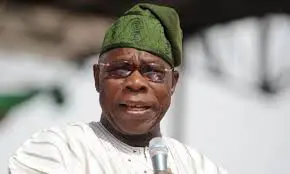 Chief Olusegun Mathew Okikiola Aremu Obasanjo, GCFR, he is the godfather of other godfathers; a Nigerian military and political leader who served as military head of state from 1976 to 1979 and later as President of Nigeria from 1999 to 2007. He was born on the 5 March 1937 in Abeokuta, Ogun State.He was a former military head of state and two term democratic president, Obasanjo is a veteran politician with probably the deepest understanding of Nigerian politics. Obasanjo controls practically everything that happens politically in Ogun State.
However, on the national scene, Obasanjo has arrogated unto himself the position of a king maker having hand-picked two presidents after himself; the late Umar Musa Yar'Adua and Goodluck Jonathan while on the international scene, Obasanjo understands the game of international politics.
Please Leave your comment, like, forward, and open my home page to read other articles