Biafra: Nnamdi Kanu Reveals Hidden Agenda Behind Supreme Court Judgment Of Imo State
The leader of Indigenous People Of Biafra IPOB, Mazi Nnamdi Kanu has revealed that there's a spiritual agenda behind the Supreme Court judgement and entreats all Imolites to be very careful and diligent.
This is what he said: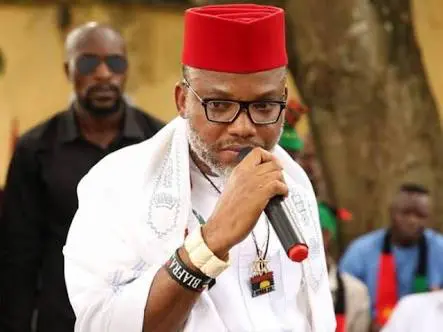 "What they wish to occupy Owerri for is spiritual. Those of you who are blind in spirit cannot see that the caliphate needs Owerri very much, they believe they can strangle"
It's true that only few of us can understand what Nnamdi Kanu is saying. The truth is that its not a secret that the known Cabal is fighting to occupy the Eastern territories through leadership.