IPOB Mobilises Millions Of Its Members, As Nigerian Army Position For Attack
The stage is set in Umuahia Abia State As the Afaraukwu Community sets to bury the Parents of Nnamdi Kanu the Founder and leader of the Ipob Movement. The twin burial of Eze and Lady Kanu who happen to be royalty in the community has sparked a lot of tension in Nigeria as a bloody clash might occur if the situation is not handled properly.
The IPOB community has a long history of martyrdom in the hands of the Nigerian Army who happen to be trigger happy when handling issues with Non violent groups like IPOB.
The Operation Python Dance was the highest point of confrontation between the Nigerian army and the IPOB Movement and it resulted to a lot of loss of lives and avoidable deaths. Nigerians are concerned that this weekend burial might deteriorate to a breakdown of law and order that might lead to mass killings.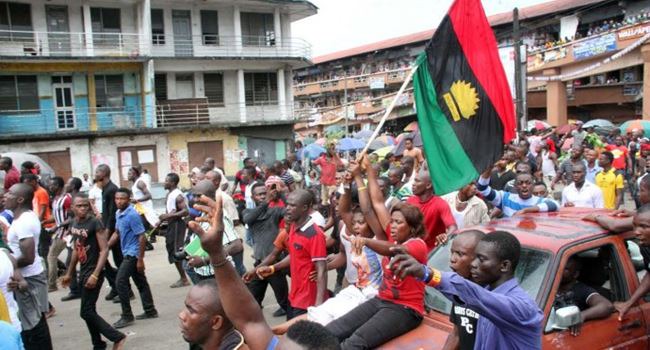 It is still not confirmed whether Nnamdi Kanu the man in the eye of the storm will attend the burial. He has not issued any recent announcement on his plans of attending the burial personally
The Nigerian Army has sent a host of fierce looking soldiers into Afaraukwu community in Abia state in preparation for any eventuality during the burial. The Nigerian Government has banned any presence of Jewish or ipob gathering with flags and insignia in burial. The Nigerian Army has mounted road blocks in strategic positions in the village creating a very tensed atmosphere in the state.
Ipob members are not backing out with fear and are determined to show solidarity by attending the burial in large numbers. They are mobilizing millions of their members all over the south east state to attend the burial.
Nigerians are very afraid of a bloody clash between the both groups. There is so much tension in the country and anything can happen.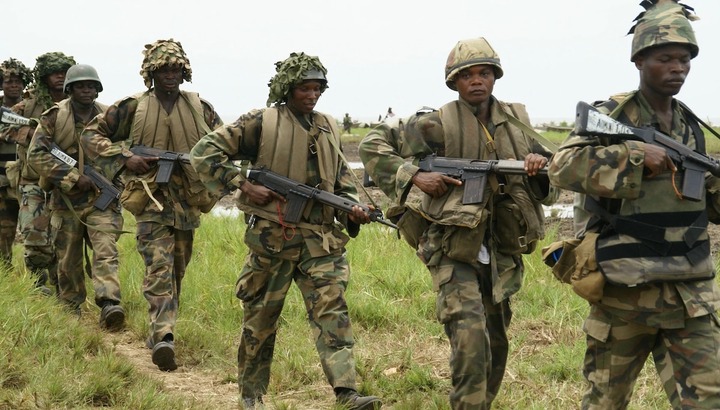 The Nigerian Army should not mistakenly push IPOB Members To The Wall and trigger chaos and riots.