Nnamdi Kanu is another saviour in Africa – Donald Trump
The Indigenous People of Biafra, IPOB yesterday began the burial rites of the parents of its leader Mazi Nnamdi Kanu.
The burial ceremony for Eze and Lolo I.O Kanu has been scheduled for February 14, 2020. A mammoth crowd of IPOB members were seen yesterday chanting holy! holy!! holy!!! Nnamdi Kanu is another saviour as they moved peacefully in a procession to pay their last respect to the parents of their leader whom they believe have done so much for the restoration of Biafra.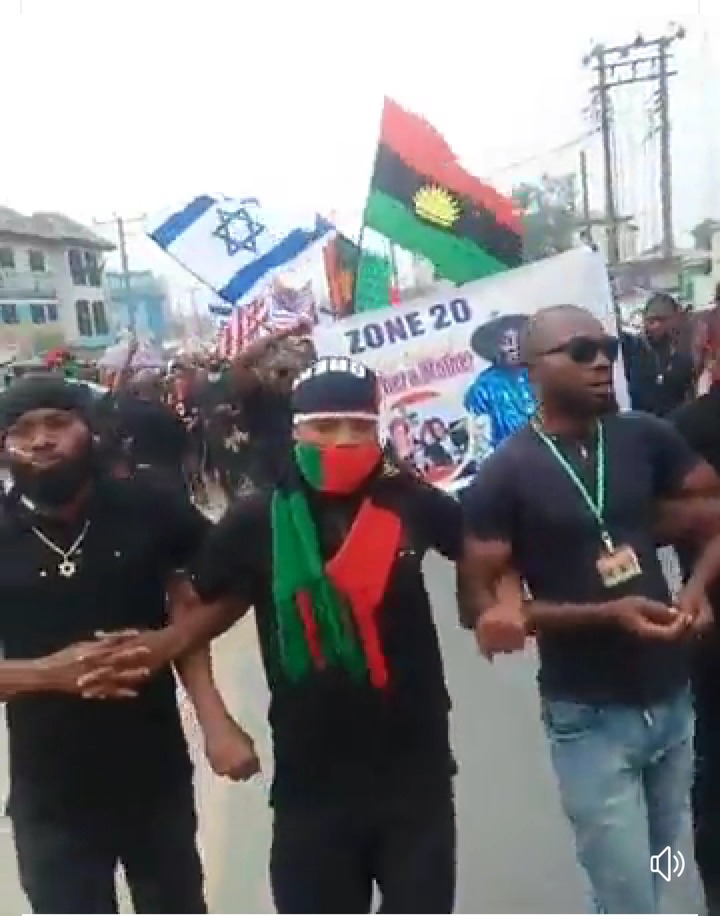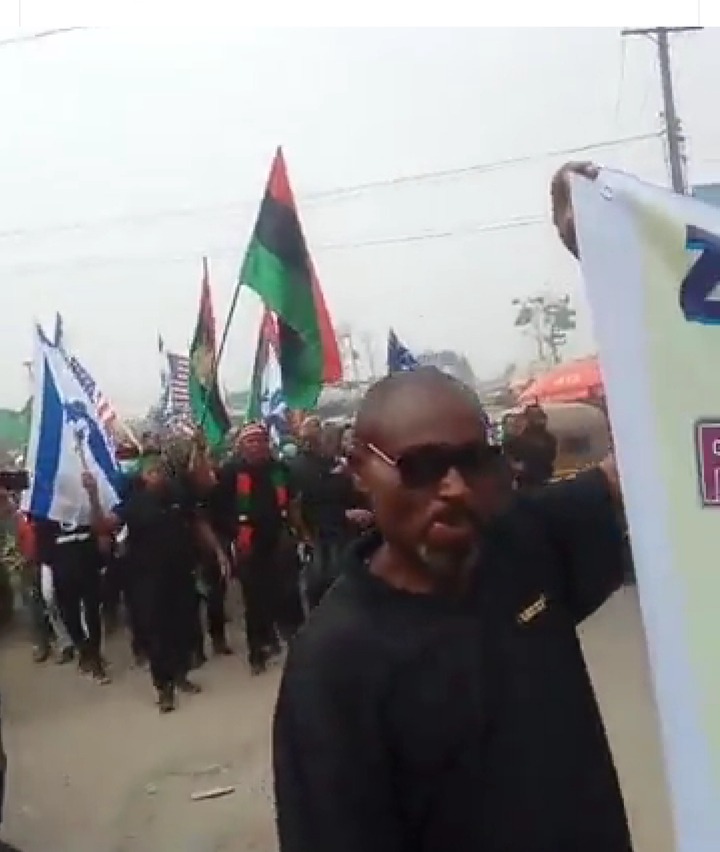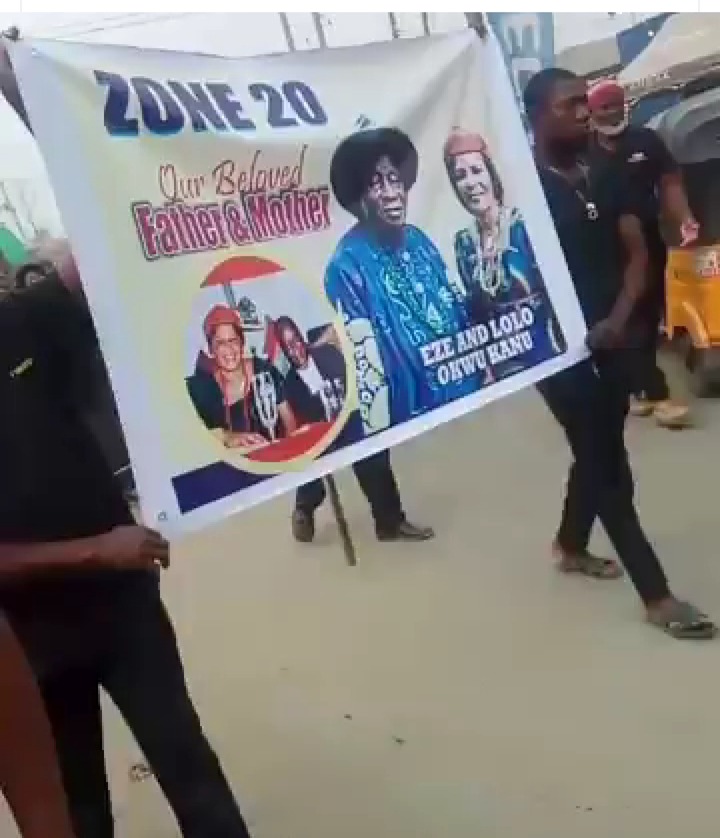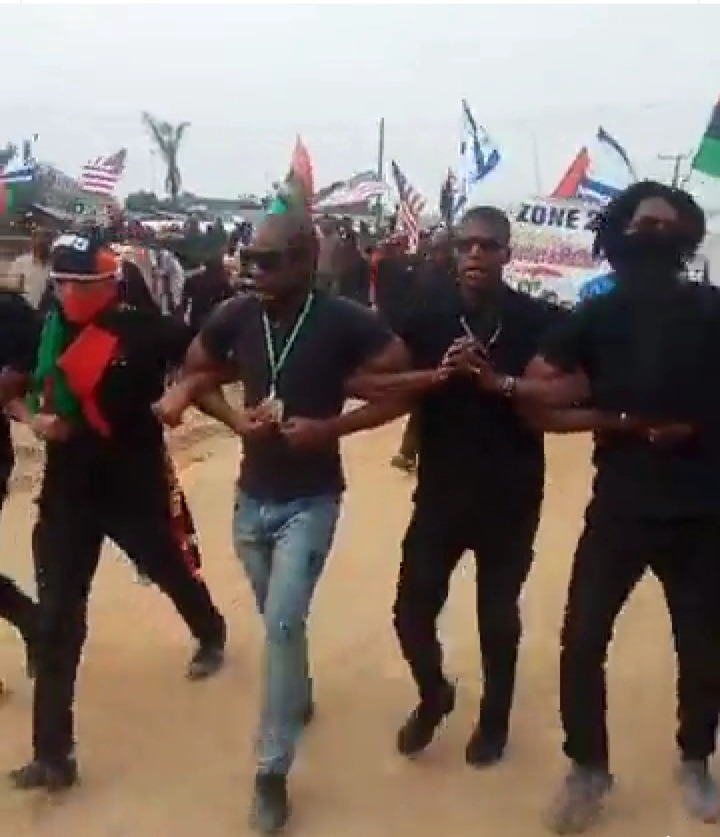 Men and women who believe in Biafra restoration were on all black attire with flags of Biafra, Israel, and America. They called on Donald Trump to prove his love for Biafra struggle by helping them to restore it.
Meanwhile, the men of the Nigerian Army are already patrolling Afaraukwu the hometown of Nnamdi Kanu. But IPOB members have vowed to go ahead with the burial as scheduled.