Nnamdi Kanu Is Never A Coward But Learn From These 30 Africa Proverbs – Abaribe
As the media is awashed with the news of the absence of Mazi Nnamdi Kanu at the burial of his parents which took place yesterday at Afaraukwu, Umuahia in Abia State.
Some of the reporters are expressing their disappointment at his absence whilst some others were not disappointed as they knew for sure that there was no way he could have showed up, owing to the fact that he is wanted by the Nigerian government because of his division plans and separatist movement. Any attempt to come into the country for any reason will lead to his arrest.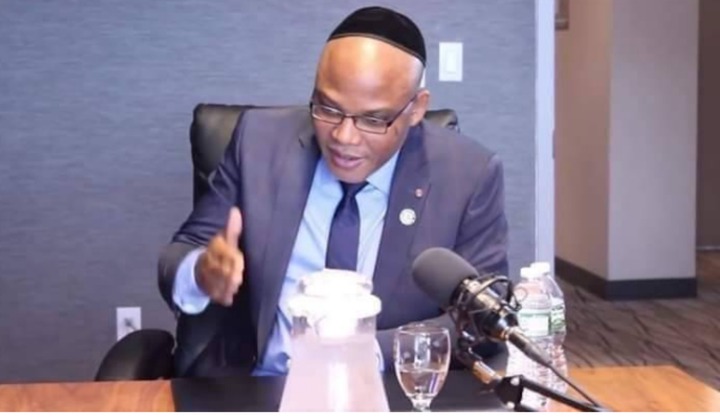 The question here is whether it was out of Cowardice that he decided not to attend his parents burial or out of discretion? In my own opinion, I feel it is out of discretion that he did not show up for the burial and here is thirty(30) African Proverbs that butress the fact that discretion is not the same as Cowardice:
1. A famous animal does not go about gleaning anyhow.
2. Any In-law who visits too often does not attract special attention.
3. Anybody who is not happy with the position of the moon should climb up and adjust it to his taste.
4. It is better to live a day as a lion than a hundred years as a sheep.
5. If you can't stand the smoke, stay away from the Kitchen.
6. If you don't want the tail of the monkey to touch you, don't attend the monkey dance.
7. He who dances too fast may not dance to the end of the show but he who takes his time usually dance to the end.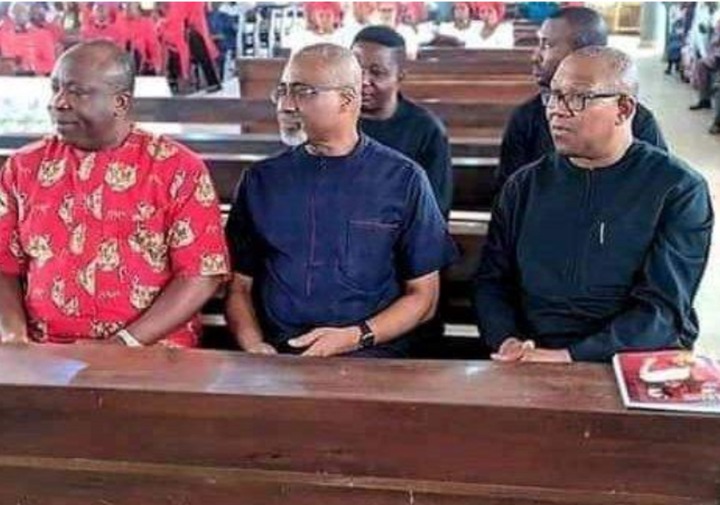 8. However excellent your dance may be, there are times you don't show up so that the people will miss you.
9. If a tree will remain unbroken, it must learn when to bend to the wind.
10. A real man does not enter his compound through another man's compound.
11. If you make yourself a lizard children will make you a play thing.
12. Nobody in the right frame of mind would bare his backside in public.
13. You don't sharpen machete infront oy a mad bull.
14. It is with wisdom that an old man runs from a mad bull.
15. A person who has drum should not beat the music on his stomach.
16. Bending down to a dwarf does not prevent you from rising to your full length.
17. Preserve what you have because the spirits don't give twice.
18. A man raises his machete for attack but lowers it when he understands the real reason for his anger.
19. It is better to die on your feet than to live on your knees.
20. The scarcity of the masquerade makes it more graceful and relevant.
21. When a king is still going for a lucky charm, he must be aiming at becoming a god.
22. Two disputants should not be mad at the same time.
23. Every dog is a lion at its own gate.
24. Almost everyone is mad but many people control their madness so that the world does not become a big madhouse.
25. The lion that creeps in quietly gets the meat.
26. No man ever become great by doing as he pleases.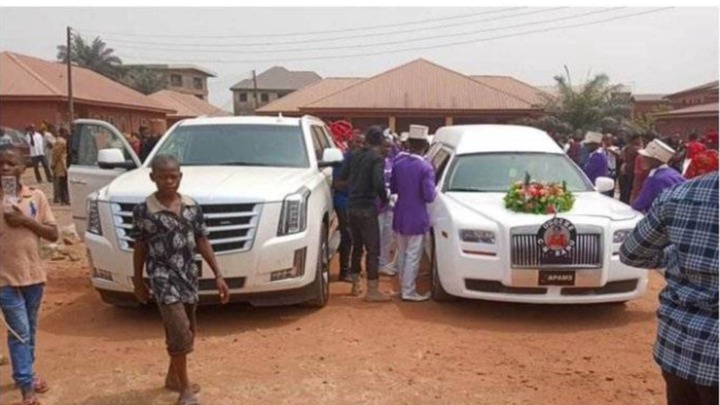 27. A king who must be given his due share should not hustle to grab it.
28. A wealthy man does not dance for presents.
29. The hunger of a lion can not be satisfied with a grasshopper.
30.The old man lying down in the room is better than the old man lying in the grave.