Nnamdi Kanu Orders the installation of CCTV On His Compound, Vow To Kill Army General Children
Tension is already building up in Afaraukwu the hometown of the leader of the Indeginous People of Biafra, Mazi Nnamdi Kanu. The burial of his parents has been a matter of disagreement between IPOB members, Nigerian Army and the Nigerian Police.
IPOB members have already vowed that they are ready for the soldiers and that nothing will stop them from burying Kanu's parents as scheduled. In light of this, the IPOB leader in a social broadcast today ordered the installation of CCTV cameras in his Afaraukwu family compound ahead of his parents' burial on February 14.
The CCTV cameras are to monitor the operations of the Nigerian Army. He went ahead to vow that he will kill the children of Chief of Army Staff Gen. Brutai should any IPOB member be injured or killed by the Army during the burial.
This broadcast was confirmed by dailypost on its verified Twitter handle.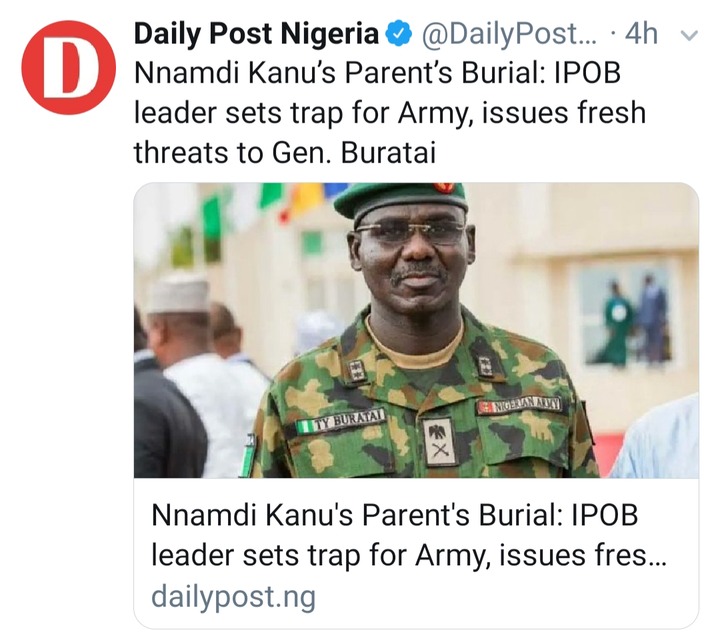 Meanwhile, IPOB members are already trooping into Umuahia in their numbers, ahead of the burial on February 14.