Ohaneze Ndigbo warns Nigeria Military over Nnamdi Kanu return
Remember Nnamdi Kanu's parents' burial is just some few days away (February 14th). Now as the day approaches, heavy military presence can be seen in and around the home town of the Indigenous People of Biafra leader.
The presence of soldiers heavily armed and in their hundreds has provoked Ohanaeze Ndigbo to issue a warning to Nigerian Army against any actions that could in any way disrupt the peace the land enjoys and is known for.
According to Chuks Ibegbu, Deputy National Publicity Secretary of Ohanaeze Ndigbo, the Nigerian Army is being sternly warned to do away from anything that would cause anxiety, chaos, and breach of the existent peace on Nnamdi Kanu' home town.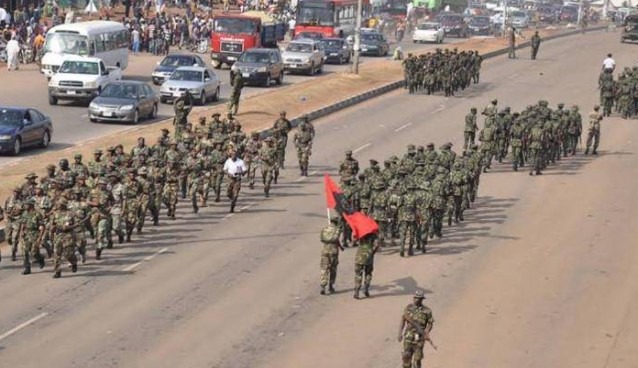 According to him, the military should not only respect the dead, but also put their strength to good use by facing the insurgents making the country ungovernable.
What do you think could be the motive of military men around Kanu's house?
What can Ohanaeze Ndigbo do?